Raymon Grace Dowsing   
Here are some links to Raymons Dowsing info.
Raymon Grace's  Website:  http://raymongrace.us/
Raymon Grace Dowsing and Self Empowerment facebook group https://www.facebook.com/groups/1436645383235511/
Raymon Grace Touchstone Vibrations youtube channel is :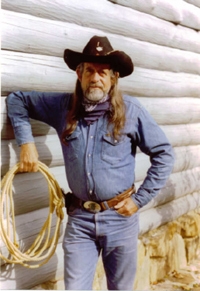 https://www.youtube.com/channel/UC-VgTFWsx3Zsv-GzifttRQQ
Free "Blue Print for Freedom" youtube video, my playlist of all the 9 videos for easing viewing of this great free video Raymon has allowed to be free for all to watch. This video is dowsing on clearing on victimisation, self empowerment and abuse .http://www.youtube.com/playlist?list=PL8FD5A3D69255B6C7
You can watch the playlist by clicking the above link, taking you to youtube, or watch it right here immediately below!.  Also if you own your own website, you can embed Raymons Blueprint for freedom on your site, same as I have done below, by pasting the code below into the page you want the videos to appear on.  Enjoy.
Here is the embed code: (PLEASE NOTE: This code has to be entered in the  HTML mode of your editor, NOT the Visual mode, for it to work.)
<iframe width="560″ height="315″ src="//www.youtube.com/embed/videoseries?list=PL8FD5A3D69255B6C7″ frameborder="0″ allowfullscreen></iframe>
Watch Raymons Blueprint for Freedom Video Playlist Now