What is the Emotion Code?     
Emotion Code : How to Release Your Trapped Emotions for Abundant Health, Love and Happiness by Dr Bradley Nelson
The Emotion Code is a powerful and simple way to rid yourself of unseen baggage. Releasing trapped emotions often results in the sudden disappearance of physical problems, self-sabotage, and recurring relationship difficulties.
Filled with real-world examples from many years of clinical practice, The Emotion Code is a distinct and authoritative new work that is destined to become an instant classic on self-healing.
Download Dr Bradley Nelson's ebook of the emotion code below
Emotion Code Ebook Download Link
Click this link to go to Dr Bradley Nelsons Website 
If you wish to buy the Physical book, Click Here (opens a new window), to buy it from Book Depository.com with FREE Worlwide shipping
Below are two charts used in the practice of the Emotion Code.
The first one is the chart of emotions.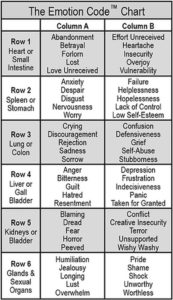 The Second chart is the Flowchart for finding a Heart Wall.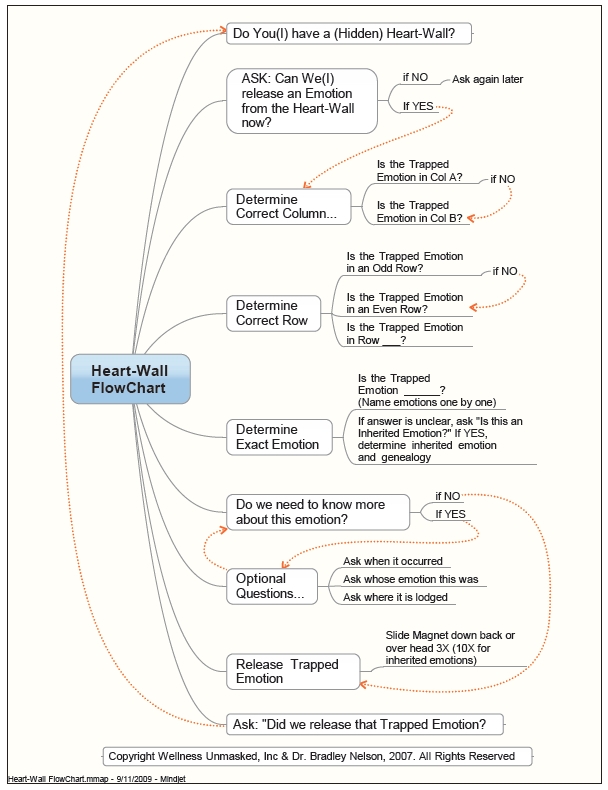 You can book a Emotion Code Session with me of either 45 mins or 90 mins by clicking the link below.
Book an Emotion Code Session with SoulErika