♥♦♠   Money Miracles Page  ♥♦♠       
Here on this Money Miracles page is alot that I offer and facilitate connected to Money, some of these are elsewhere on my website and alot is Healing work I create and share online. I have wonderful money and finances Most Benevolent Outcomes, Money Healing Audios, Money Attunement SRC program, Money Activations, Dowsing Divine Money Flows protocol, Money Vortex dowsing protocol and lots more !!! So here it will all be one page for you to access easily and I will add these items over time as I can. Thankyou, Erika L Soul.
My Audio Recordings Playlist on Soundcloud for Financial Prosperity
<   GROUP Money Attunement 21 Days SRC Cocktail   >
Increase your Peace Prosperity Wealth Abundance Love and  SELF ESTEEM.This is a GROUP Money Attunement SRC cocktail, that is run monthly and begins on the 1st of every Month and continuing for 21 DAYS .
To be included in this you need to purchase a ticket for this thru my shopping cart, which is  $15 for one month. If paying for 2 or more months at the same time, then both your 1st month and subsequent months are $10 per month. If paying separately for each month, then this needs to be completed  before the 1st of the next month, to ensure you are signed up before the next months 21 day cycle begins.
If you experience  shifts and financial blessings over the 21 days then see if you want to be in the next one as some people find it beneficial to do another cycle to clear more money blocks and increase their prosperity.
Some people in previous months have found as soon as they bought a ticket they experienced financial blessings and prosperity before it had even started !! This is a very powerful  Money Attunement so please check in with your inner guidance if it is for you to receive this ok thank you.
What's Included in this Cocktail
CLEAR BLOCKS TO MONEY SUCCESS ABUNDANCE Work Career and Income Increasing your Financial Prosperity Success in any Endeavour. Increasing your Business Prosperity Peace Prosperity Wealth Abundance Love and high SELF ESTEEM Creating MONEY Wealth Abundance Business Attunement Clearing the Energy of your Business Purging old Money issues Aligning you to the Energy of Money Clearing fear and worry over Money Clearing family and ancestral issues with Money Clearing old negative energetic patterns with MONEY Attract more Clients Transforming your Old relationship with Money Create a new Relationship with MONEY Money attunement
BOOK a GROUP – Money Atunement SRC
  <   GROUP Money Atunement SRC & Prosperity Gold Coin Bundle >
Buy these 2 Great products together and have the Prosperity Gold Coin to hold and have physically and the Money Attunement SRC working with you energetically via my SRC4U program. This Bundle includes the The Group Money Atunement SRC described above and a Prosperity Gold Coin described HERE .  The bundle includes 2 months of the Money Atunement SRC which is an extra month for free. Click the link below to find out all about this bundle.
BOOK a GROUP Money Atunement SRC AND Prosperity Gold Coin Bundle  

This real money coin is energetically imprinted with the Spirit of Prosperity, Abundance and Wealth.  It is a Lucky Money Coin and a Magnet for Money designed to attract Money, lucky opportunities, financial blessings, Work, and more prosperity and wealth into your life. It is a Divine Money Miracles manifestor ! It is drawing in the energy of Abundance, increasing the flow of abundance and increasing the amount you are allowing yourself to receive.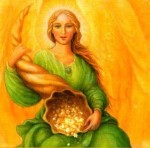 How to receive a Prosperity  Gold Coin
You can make a payment using the link here below via Paypal or by online banking (Australia only) with our Ecwid shopping cart. Once your payment is received and you have given your name and correct address with your payment then the Prosperity Gold Coin will be posted to you. If you live locally in outer east
Melbourne
then you may ring and collect yours in person. It does time to prepare your Prosperity Gold Coin as it is attuned just for you and your needs, so please be patient as your Prosperity coin may take a few weeks to reach you. I would love to hear from you that you got it and if you can come back here and share anything with your journey with your Prosperity Coin it would be wonderful and bless us all.
The cost to receive a  Prosperity Gold Coin is $30 plus $3 for postage a total of $33 is to cover the costs involved and my time and the Energy attunement conducted for your Prosperity Gold Coin…
If you purchase one for another person as a gift then state this with your purchase and their name and who it is to be sent to clearly thankyou.
********************************************************************************************
DIVINE MONEY FLOWS 
Here I am on the Wellness Show with Tyhson Banighen and I talk about the Prosperity Gold Coin and my Divine Money Flows protocol, during this video enjoy alot of energy clearing and super money blessings you can receive just by watching it.Here is a link for the Divine Money Flows Word doc file which I ask that you use only for yourself personally thankyou and keep it as it is if you do share it to someone else. This is my property and I ask that you respect this Gift thankyou. Please only share online if you have my permission thankyou.Click here to view and save it>>> DIVINE MONEY FLOWS PublicSharingVersion

Save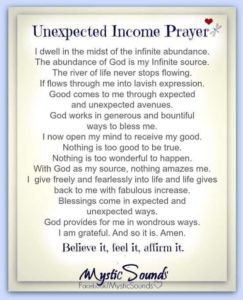 Save
Save
Save