Hi And Welcome to my Website, this is my Home page where I have listed alot of my services for you to easily see what I offer. My About Me information is on another page and if you CLICK HERE you can read up on who I am and my background. If you have some questions about my services or want to enquire about making a  booking simply contact me by email or phone, or skype or facebook, my details are listed below in many places.
Thankyou, Enjoy and God Bless, Erika L Soul.


    * 15 Minute Sessions with Soul Erika *    
15 MINUTE SESSIONS are now being offered for Readings and Healings, these are short sessions in which together we focus on what you are experiencing and wanting to clarify and change. At this time they are available only in person and payment is by cash only. Please contact me by phone or email to book in and you can check my availability on my calendar via the Bookings/Payment page. Call Erika on 0411798393 or 03 8609 1645, or email bookings@rainbowhealings.com

   * 15 Minute Healings *  
15min Healings are an Energy Healing session with Erika L Soul in person only in her Reading~Healing Room in Boronia Melbourne. During this 15 mins Erika will give you an Energy Healing session as you stand in front of her and clear what you are willing to release. Cost $30.
   * 15 Minute Readings *  
15min Readings are a Reading with Erika L Soul in person only in her Reading~Healing Room in Boronia Melbourne, cost is $30. Readings can be any style including Angel Reading, Tarot, Palm Reading, LoveLife, and be on any topic you choose.
    * Divine Angel READINGS with Soul Erika *    
You can be anywhere in the world and receive Soul Energy Healing.
Receive Transformational Energy Healing on whatever you want your healing session to focus on. You will receive Energy and Healing Support assisting you to create positive change in any area of your life.
I, Erika L Soul will be facilitating Energy work on your behalf which may include Energy Dowsing, Cutting cords, Theta healing, a QiGong Cocktail or Individual Pro Tools running on my QiGong Energy Enhancer program, or any other healing Processes or Healing Tools that I have in my healing toolkit that are beneficial also. Whatever I am guided to run or do for you with your healing item will be facilitated. Whatever group QiGong Energy cocktail programs, that I am currently running that can benefit your situation I will add your name into. This is all without you present so it is absent healing.
I facilitate Soul Energy Healing via your Name and a photo of you. Please send your  photo to me via email, face book messenger or skype. Your healing focus, issue or situation, for your session, will be entered in the shopping cart when you order this soul energy healing via distance session..
The minimum cost for this service is $60, so its affordable for everyone and so I ask that you please pay what you can afford to give, up to the maximum amount of $120. Thank you.
   * ACCESS BARS Sessions with Soul Erika *    
TO FIND OUT MORE VISIT MY QUANTUM K PAGE HERE
   * QIGONG Sessions with the Energy Enhancer program  *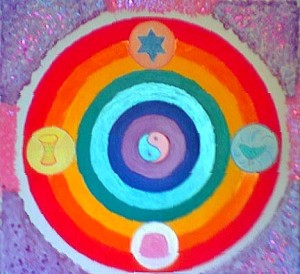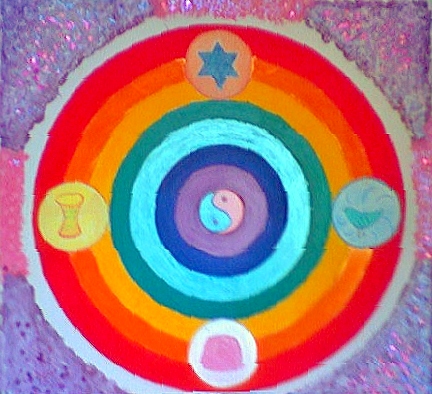 * AQUAWARE WATER PROGRAMMING *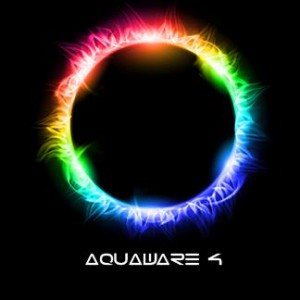 Aquaware water is water that has been programmed to achieve a specified effect for you when you drink it.
This is achieved by a Computer software program called Aquaware 4.0 created by Peter Schenk. I have purchased the Aquaware 4.0 program, and for those people who do not have access to aquaware 4.0. I offer a service where I can Program your water for you. remotely, using a photo of your water containers, which can be as many as you like. Because Aquaware 4.0 works on a Quantum level, it allows water to be programmed over any distance at all. So I can program your water where ever you are. All I need is a picture of your water container(s) to help me focus on your water while I program it with Aquaware. Click my Aquaware page here (opens a new window), to find out all about Aquaware water.
  * To have your Water Programmed with Aquaware * 
Aquareware allows you to program your water from more than 700 built in intents. You can download the list of these 700 plus intents when you click the booking link below. It also allows the creation of custom Intents and the layering of up to a maximum of 7 Intents into the same water. Doing this does take some skill and experience with Aquaware, which is where I come in to assist you in divining what specific intents are best for you now after some consultation with you.

The cost of this service is $40, and is negotiable depending on your requirements. To enable me to program your water, I need to discuss with you what your needs are and what to program your water with, and also to have a picture of your water bottles. To do this you can contact me via Facebook Chat or via email: soulerika@rainbowhealings.com.  Click the booking link below to get started.
BOOK TO GET YOUR WATER PROGRAMMED BY AQUAWARE NOW
   *  EMOTION CODE Session with SoulErika *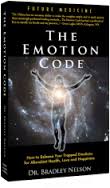 Emotion Code : How to Release Your Trapped Emotions for Abundant Health, Love and Happiness
The Emotion Code is a powerful and simple way to rid yourself of unseen baggage. Releasing trapped emotions often results in the sudden disappearance of physical problems, self-sabotage, and recurring relationship difficulties. Filled with real-world examples from many years of clinical practice, The Emotion Code is a distinct and authoritative new work that is destined to become an instant classic on self-healing.
Click Here to go to my Emotion Code page for more information.
Click this Emotion Code Ebook link (opens a new window) to download the ebook of the emotion code book by Dr Bradley Nelson.
 * Booking an Emotion Code Session * 
I offer two Emotion Code Healings Sessions. One is 45 mins for $75 and the other is 90 mins.for $120.These sesions can be done in my Healing room in Melbourne Australia, by phone or via Skype. Simply click the link below nto bookm a session with me Erika L Soul.
BOOK AN EMOTION CODE SESSION WITH SOULERIKA NOW
    *  PROSPERITY GOLD COIN by SoulErika *   

FOR MORE INFO OR TO PURCHASE A PROSOERITY GOLD COIN, CLICK HERE
    *  My Blogs and Divine Angel  Treasures email list *       
   * RAINBOW HEALINGS BLOG*    
This Blog Page is  here for you to know about any new products, services, and new additions and changes to my website. Any price changes, new healing services, new healing recordings, new pages, and anything I want to inform you as a visitor to this site will be posted on this blog page on our site. So check here from time to time to see any new services, goodies and great things I am doing with my website !!!!
   * My "Divine Inspirations For You" Blog *    
Save
Save
Save
Save
Save
Save
Save
Save
Save
Save
Save
Save
Save
Save
Save
Save
Save
Save
Save
Save
Save
Save
Save
Save
Save
Save
Save
Save
Save
Save
Save
Save
Save
Save
Save
Save
Save
Save
Save